===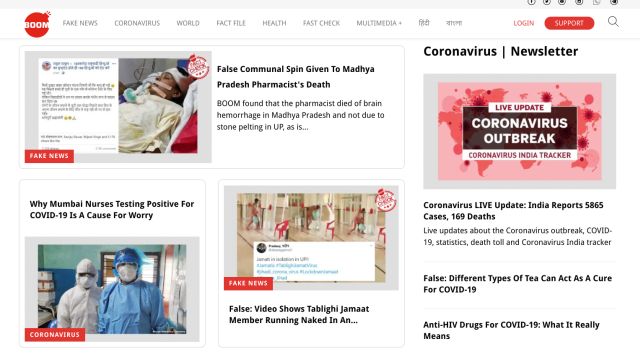 In today's age of information overload, it can be quite challenging to determine the authenticity and accuracy of the content we consume. With the rise of fake news and misleading information, fact-checking has become more important than ever. Luckily, there are reliable fact-checking websites available that can help verify the credibility of the information we encounter online. In this article, we will explore five trusted fact-checking websites that can provide accurate and trustworthy data.
5 Reliable Fact-Checking Websites: Accurate Information Sources
Snopes – Snopes.com is one of the oldest and most reputable fact-checking websites. It covers a wide range of topics including politics, urban legends, and viral news stories. With a team of experienced editors and researchers, Snopes diligently investigates claims to provide comprehensive and reliable information.

FactCheck.org – FactCheck.org is a non-partisan website that focuses on politics in the United States. Its team meticulously examines statements made by politicians and public figures, providing unbiased analyses of their accuracy. FactCheck.org also debunks viral rumors and misinformation.

PolitiFact – PolitiFact.com is another prominent fact-checking website specializing in politics. It rates the truthfulness of statements made by politicians and public figures on a "Truth-O-Meter" scale, ranging from "True" to "Pants on Fire." PolitiFact's extensive database enables users to easily access past fact-checks and monitor trends in politicians' honesty.

BBC Reality Check – BBC Reality Check is a fact-checking platform that focuses on global news stories. It examines claims made by politicians, public figures, and media outlets, providing detailed analyses and explanations. BBC Reality Check's reports are backed by thorough research and interviews with experts.

Reuters Fact Check – Reuters Fact Check is a reliable source for fact-checking news stories and viral claims. With a team of journalists and researchers, Reuters provides accurate information by verifying statements using reliable sources and data. They aim to combat misinformation and promote transparency in media.
Unveiling the Top Fact-Checking Websites for Trustworthy Data
When it comes to fact-checking, it is crucial to rely on reputable sources that have a proven track record of accuracy. The aforementioned fact-checking websites have established themselves as reliable information sources due to their rigorous methodologies and commitment to presenting unbiased findings. By referring to these websites, users can ensure they are basing their decisions and opinions on verified facts.
It is essential to note that fact-checking websites are not infallible and should not be the sole source of validation. They serve as a valuable tool in the pursuit of accurate information, but it is still essential for individuals to critically evaluate sources and cross-reference information from multiple reputable outlets.
===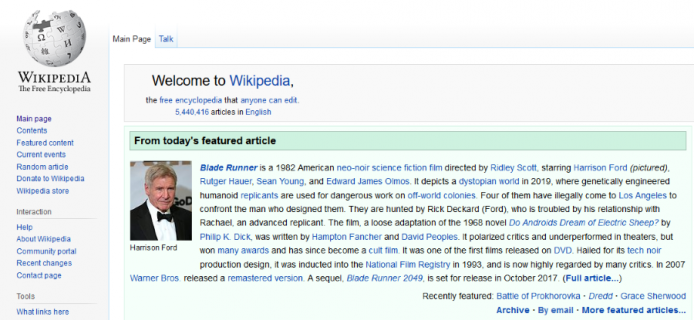 1 Media BiasFactCheck MBFC News If you were wondering who is there to factcheck the factcheckers that would be MBFC From CNN to Breitbart and even browser extensions like Newsguard MBFC rates them allPolitifact is a factchecking website that rates the accuracy of claims by elected officials and others who speak up in American politics PolitiFact is owned by the Poynter Institute which also operates the International Fact Checking Network IFCN that sets standards for fact checkersReuters Fact Check is an IFCN fact checker from the UKbased Reuters Reuters Fact Checks focuses on social media hoaxes and claims however they also cover political statements Reuters sources their fact checks with credible Information The Dispatch Fact Check is a conservative factchecker that is also a signatory of
the IFCNSnopescom The definitive factchecking site and reference source for urban legends folklore myths rumors and misInformation Featured Story 39The Simpsons39 Predicted Tesla39s CybertruckSo in this article we bring you the 10 best factchecking websites which will help you find proper Information with authentic sourcesFact Check Tools About Sign inHow To Find Reliable Health Information Online Español Many older adults share a common concern Can I trust the health Information I find online There are thousands of medical websites Some provide uptodate medical news and reliable health Information and some do notSeptember 1 2023 A TV ad attacks Kentucky Gov Andy Beshears decision during the COVID19 pandemic to release more than 1800 prisoners convicted of nonviolent or nonsexual
felonies But the
In a world where misinformation and disinformation thrive, fact-checking websites play a crucial role in promoting truth and accuracy. Snopes, FactCheck.org, PolitiFact, BBC Reality Check, and Reuters Fact Check are just a few of the reliable fact-checking websites available to the public. By utilizing these platforms, individuals can make informed decisions, combat the spread of false information, and contribute to a more trustworthy information ecosystem. Remember, verifying information is essential in the digital age, and these fact-checking websites can help ensure accuracy and truth.